Quality Approach
At Novo our goal is to methodically drive improvement across all functions of our business. To achieve this we have set up an infrastructure that helps encourage and support improvement activities. This is driven from the top down as the president of our company spent 20+ years in operational consulting and in positions of senior leadership driving operational improvement.
Use of Vision & SPC to Clearly Understand Process Capability:
In each of our production cells we use vision measurement systems to validate quality. We then feed this information into a live SPC tracking software to give entire shop floor visibility of quality performance. These are displayed visually on large monitors in each of the production areas.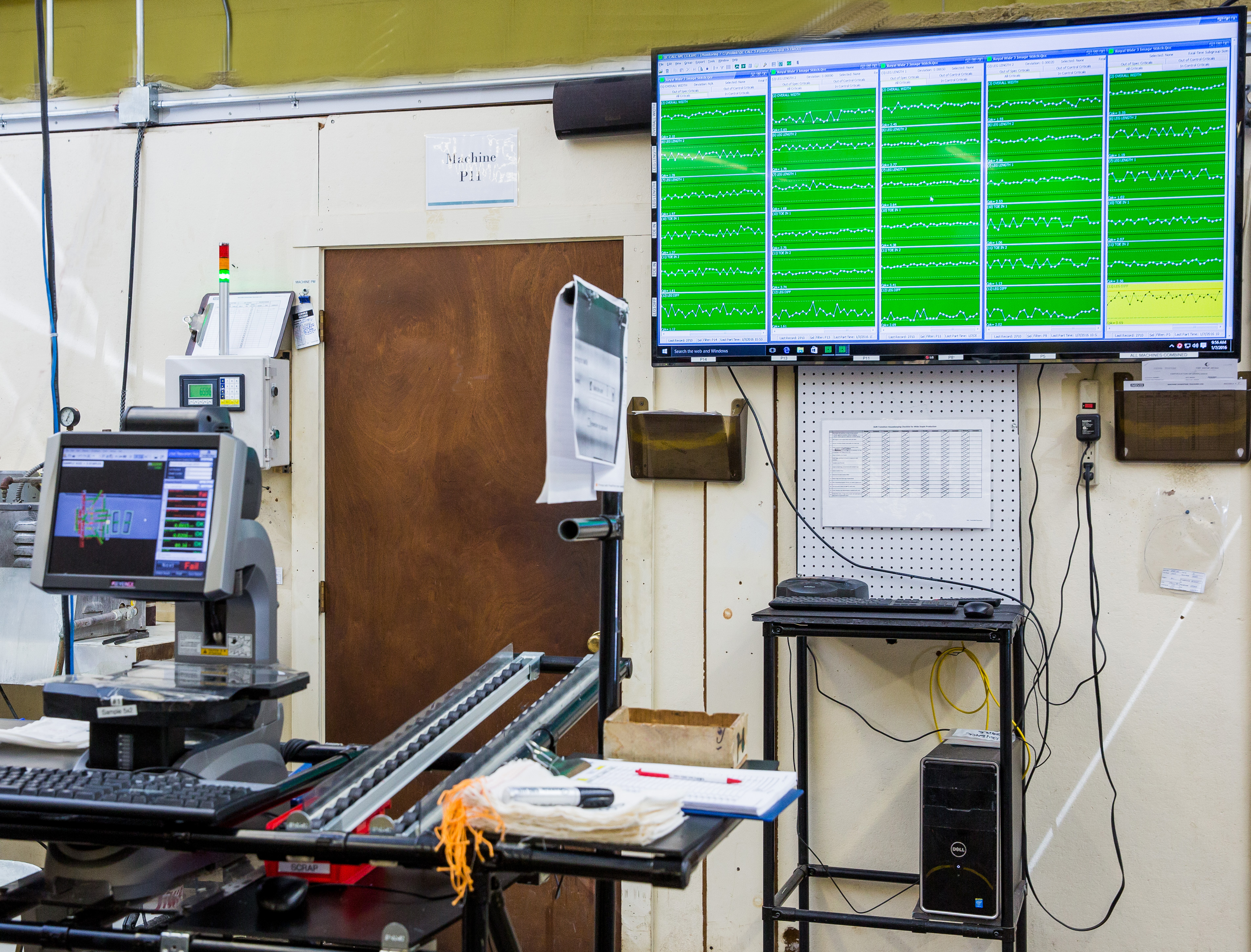 Cross-Functional Improvement Teams
We have cross-functional teams with annual goals of improving safety, quality, delivery, cost, and team member morale. Quality team is responsible for ensuring alignment of processes, control plans, standardized work, reviewing performance and working to improve processes.