Wire Straightener Bearings & Wire Straightener Accessories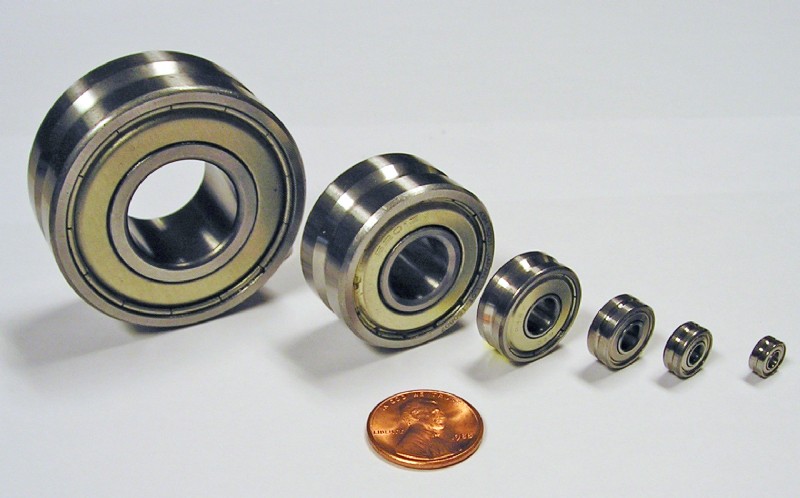 Overview
Novo Precision Wire Straightener Bearings are available in not only the standard sizes that fit our straighteners but can be customized to fit most competitor's straighteners as well. We know that force is not always the answer, and while most wire straightener manufacturers settle for grinding a standard 90 degree V-Groove into their straightener bearing, at Novo, we precision grind our bearings to a refined, more accurate 120 degrees.
A 90 degree V-Groove incorporates squeezing force onto the material, which can deform the shape of your wire. With the Novo 120 degree V-Groove, we're applying a less drastic pressure angle, so minimal deformation occurs.
Just click the request for quote and let us know the ID and OD of your current straightener rolls and we will get them to you quick and at a great price.

---
Request a Quote ›