About Novo
Novo is a progressive supply chain partner with world class engineering and continuous improvement capabilities. We have the capability to design, fabricate and build manufacturing processes to make your components or to design you a turnkey process to manufacture your products.
Our 4 Value Streams:
Precision Wire Components
Cut to Length
Precision Machining
Equipment & Engineered Systems

Precision Wire Forming
Medical Staples & Clips
Roll Formed & Cold Headed Pins

Medical Wires with Finished Ends
Wires with Finished Ends
Wire, Strip, Cable, and Tube Straightening & Cutting
Medical markers
Solder Preforms

Pistol Barrel Blanks
Trigger Guards
Small Milled Components

Precision Wire Straighteners
Cut to Length Systems
Payoffs
Vertical CNC Broach
Spring Detanglers
Engineered Turnkey Systems for linear material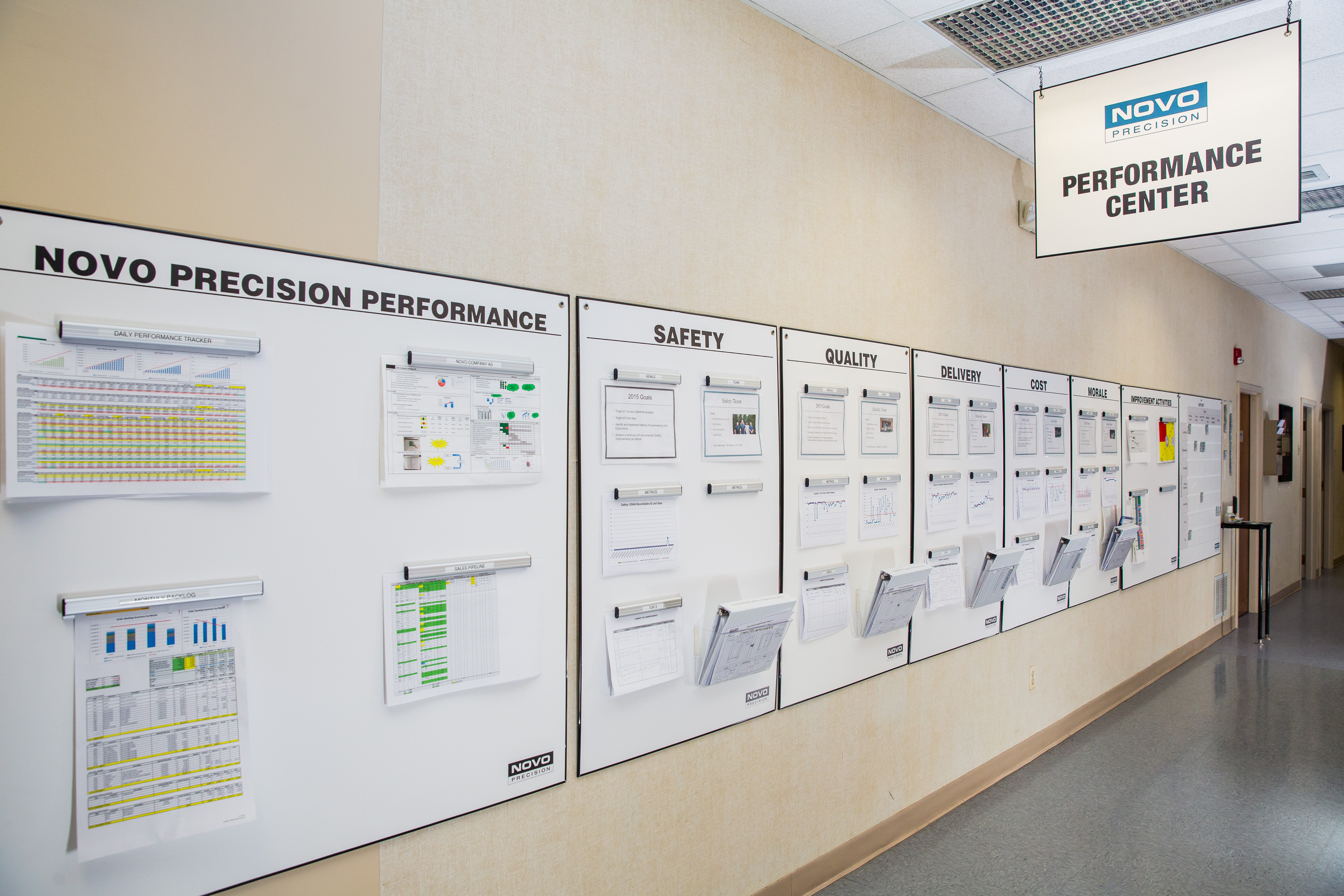 History of Novo Precision
TAK Enterprises was started in 1981, making medical staples, four-slide tooling, and equipment. The company operated for successfully for 31 years before being purchased in 2014 by Bill Hazard and renamed Novo Precision.
Novo is Latin for "to make new, refresh, re-invent" which is what the new ownership wanted to do with the company. Since the acquisition, Novo has invested significantly in improving operations, updating quality systems, and improving production methods.
Mission Statement
Our mission is to become a world class supplier of precision components, assemblies and equipment for the medical and other select industries. We will achieve this through consistently exceeding our customers' expectations, which will be driven by:
Improving our business every day,
Working closely with our customers to provide solutions, and
Fostering a positive environment of honesty, fairness, and integrity in which team members can contribute and develop.
Vision
Improve every day
Our people: Provide stability, opportunities to improve themselves, and opportunities to grow within our company
Consistently exceed the expectations of our customers as a supplier and become a true partner