Roll Formed & Cold Headed Pins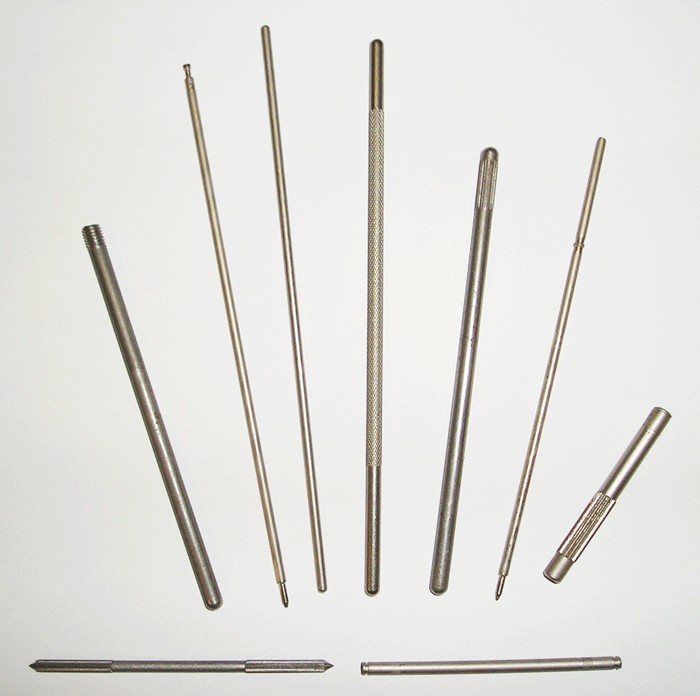 Overview
In addition to our standard wire cut to length services, we have recently added custom roll formed and cold headed pins to our offerings. With over 30 years of experience and state of the art equipment, we can provide roll formed, cold headed, precision pins and connector pins to very high tolerances. Novo's team are experts in the field of cutting pins and pin manufacturing.
We can form wire made from stainless steel, precious metals, aluminum and a variety of other linear materials. Wire can be from flat, round or square stock and in a wide range of sizes. As an ISO 9001-2008 registered company we uphold the highest quality standards to ensure each part meets your specifications. Applications include cold headed pins, knurled pins, radius pins, connector pins and more.
We hold no minimum for orders and can accommodate quantities in the millions. Tumbling, passivation or any other secondary operations can be added. Custom packaging and pull systems for higher volumes are options available to all our customers.
Please reach out to us or request a quote below and download your print and one of our knowledgeable sales staff will answer any of your questions.
---
Request a Quote ›