Cut to Length Systems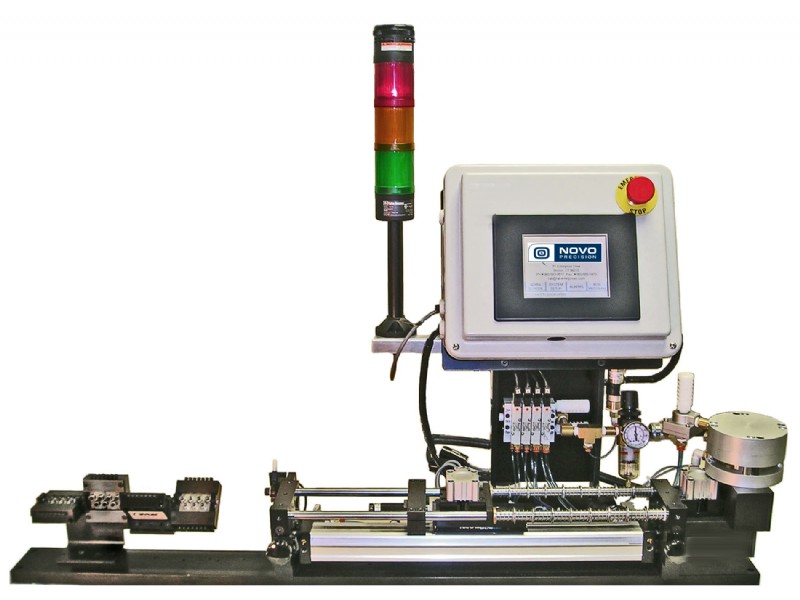 Overview
The Novo Precision family of cut to length systems is designed to produce straightened, precisely cut, and close tolerance length pieces from wire, tubing or narrow strip material. Our Cut to Length Systems cut wire fast, accurate and leave clean, burr-free surfaces. Novo Cut to Length Machines can run a wide range of material with custom repeatable cut lengths.
These wire cutting machines are designed and produced by meticulous tool and die makers as a precision tool. These uniquely designed systems combine a front and rear stop with an anti-buckling guide for control and repeatability...stroke after stroke. These wire cut machines are engineered to feed fine wire and very long lengths with no buckling. Simple programming keys allow for pre-set quantities, speed control and total part runs. Give us a call or request a quote on page with any questions or for no obligation pricing.
---
Request a Quote ›
A pneumatic feed, straighten and cut-to-length system designed to process tie wires from bulk coil.
Additional Videos